Kings Norton Golf Club spans an area of 220 acres, our unusually spacious golfing estate enables us to offer our Members and Visitors a greater choice of Practice Facilities than most other Golf Clubs. These are available for use from dawn until dusk, an idyllic environment in which to practice golf.
We have an extensive Long Game area capable of accommodating in excess of 25 persons hitting in excess of 250 yards. A great space to practice your long shots and no mats! - you will be playing off grass.
Our club also offers a short game which is a 9 hole par 3 course, which is great for those who wish to tune their short game. It is also a great introduction to the great game of golf for everyone, we offer Get into Golf programs for Men, Ladies and Juniors.
We also have a practice area with bunkers, and indoor and outdoor nets all facilities ideal for a warm up before your round.
Our extensive patio area overlooks our large practice putting green, our Greenkeeping team work hard to keep this surface as representative as possible of the greens on the course; fast and smooth with subtle contours they are a joy to putt on.
For those wet or foggy days, why not book some time in the simulator for lessons, club fittings or for social golf with your friends.
The priority use for this area is of course lessons run by our Professional, Mark Jones and his team. Some lessons or part of your learning can be carried out within the Swing Studio to supply the data above and help him to improve your swing and your game.
Private hire is available to members at a preferential rate allowing members to practice and play with accurate technical feedback in the warm and comfortable surroundings of the studio. Available with nearest the pin, longest drive or skill challenges to complete and improve your play
Our team of Professionals are available to offer lessons 7 days a week just call:
01564 822635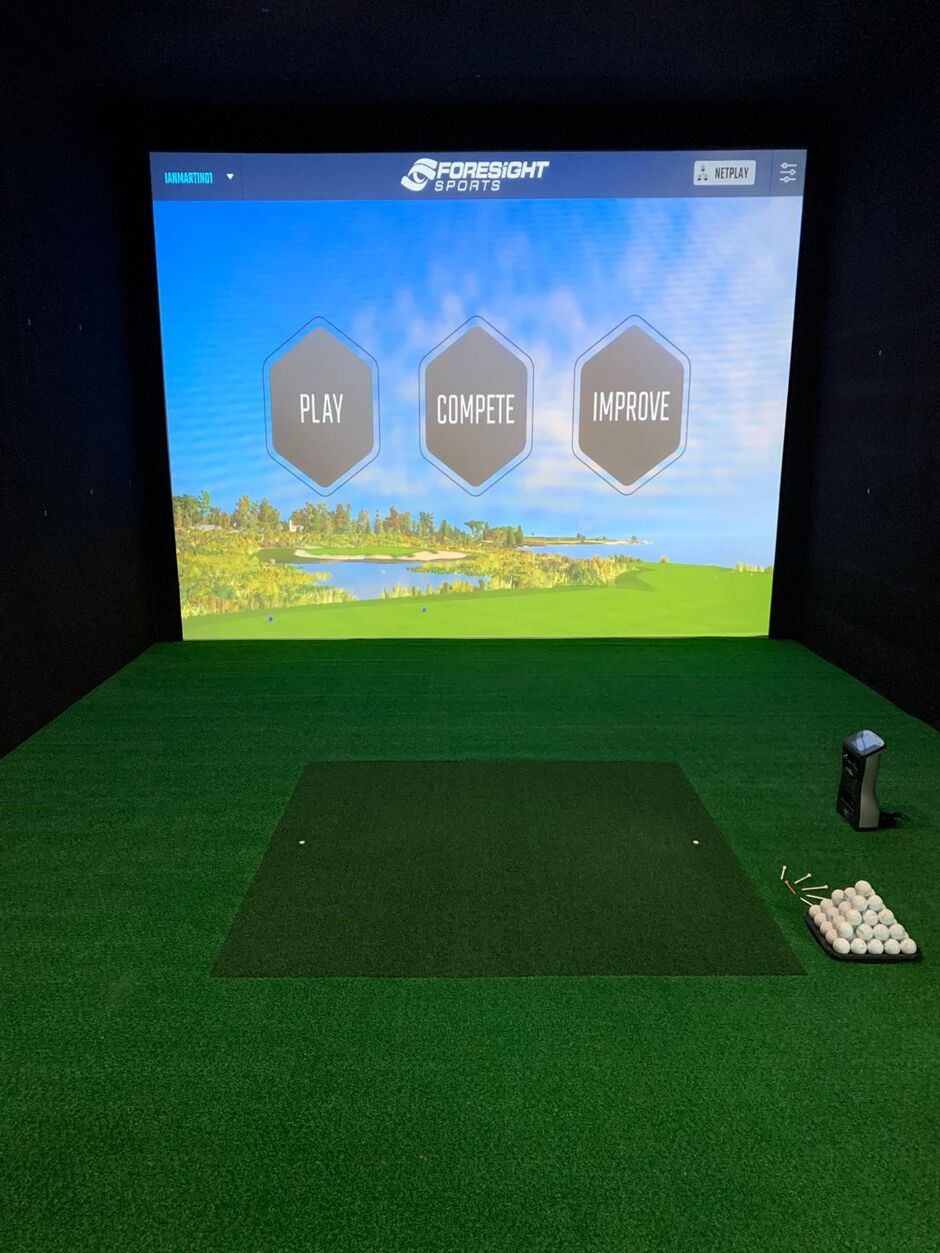 We all want to get better at golf and we know the importance great golf practice plays in our development, Kings Norton Golf Club can offer all golfers the areas needed to improve in all aspects of the game.