Kings Norton is a company limited by guarantee. In 2015 the club moved from the traditional committee structure to being run by a Board of Directors. Directors are elected by members and the Board meets monthly to ensure the business is run in line with agreed objectives.
Members' views are sought informally and through questionnaire to ensure that management decisions are understood and supported by the membership.


Chairman - Gordon Clark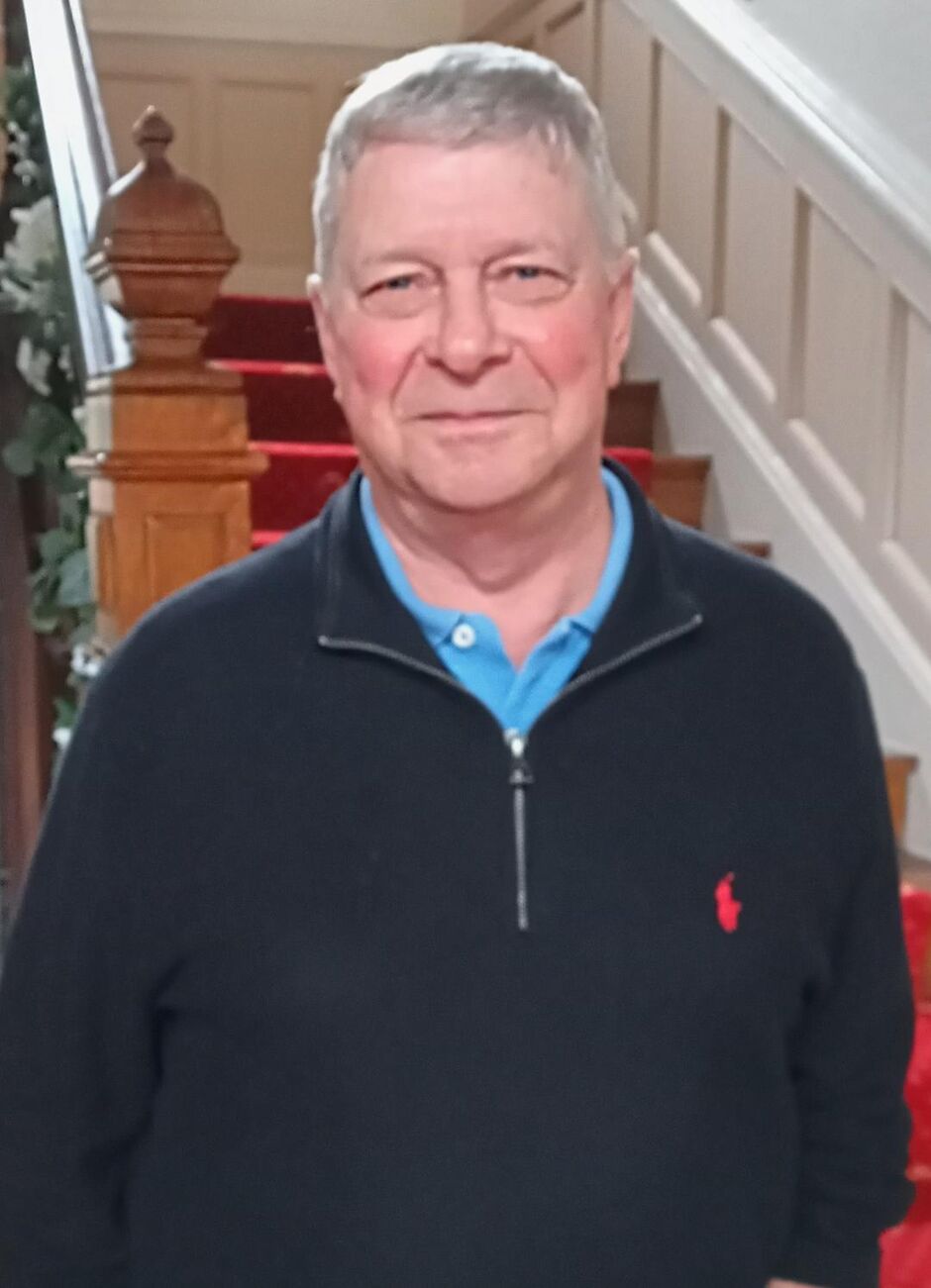 I joined Kings Norton Golf Club in 1985 when, with my family, I moved to Worcestershire as I was joining Cadbury Typhoo in a senior financial role. During my career I have worked mainly in the food industry working for; Geest, Lonrho, Burroughs Computers and Sketchley Dry Cleaners. My final role was as Finance Director of Worldwide Fruit – the largest UK importer and packer of Topfruit (apples & pears), selling to all of the major UK supermarkets who, as you can imagine, are very demanding customers. I retired in February 2022.
I began playing golf in Scotland when my parents moved opposite Gourock Golf Club and this is where I developed a keen interest in the game, before moving to Worcestershire. I was a member of Royal Liverpool Golf Club for a few years; this course was extremely tough and I could not get my handicap below 18.
I remember the course conditions when I joined Kings Norton in 1985; the fairways were very wet in the winter and balls could be easily lost in the fairway. Fortunately, the investments we have made in drainage, greens, bunkers, planting of trees and pathways over the past 40 years have created what today is a very, very good golf course and we will continue to invest in course improvements.
I was elected as Treasurer in 2007, just before the nation's financial crash, and spent 8 years in the role which I enjoyed tremendously in extremely challenging times – not too dissimilar to the nation's equally challenging, financial issues of today.
I was invited to become the Captain in 2015 which was a great honour. During this time it was becoming obvious that the role of Captain was becoming too onerous for one person and I asked a small sub-committee, chaired by Bob Cashmore, to review the Governance structure, the outcome of which is the current structure of a Board of 7 Directors, elected by the members, who are empowered to make decisions with the specific objective of managing the strategic direction and financial stability of the club.
I was elected as the new Chairman on 14th November 2022 and I look forward to working with a great team of Directors, our new President, our new Ladies' and Men's Captains, our General Manager and the various teams at KNGC.
Club Captain - Narinder Jandu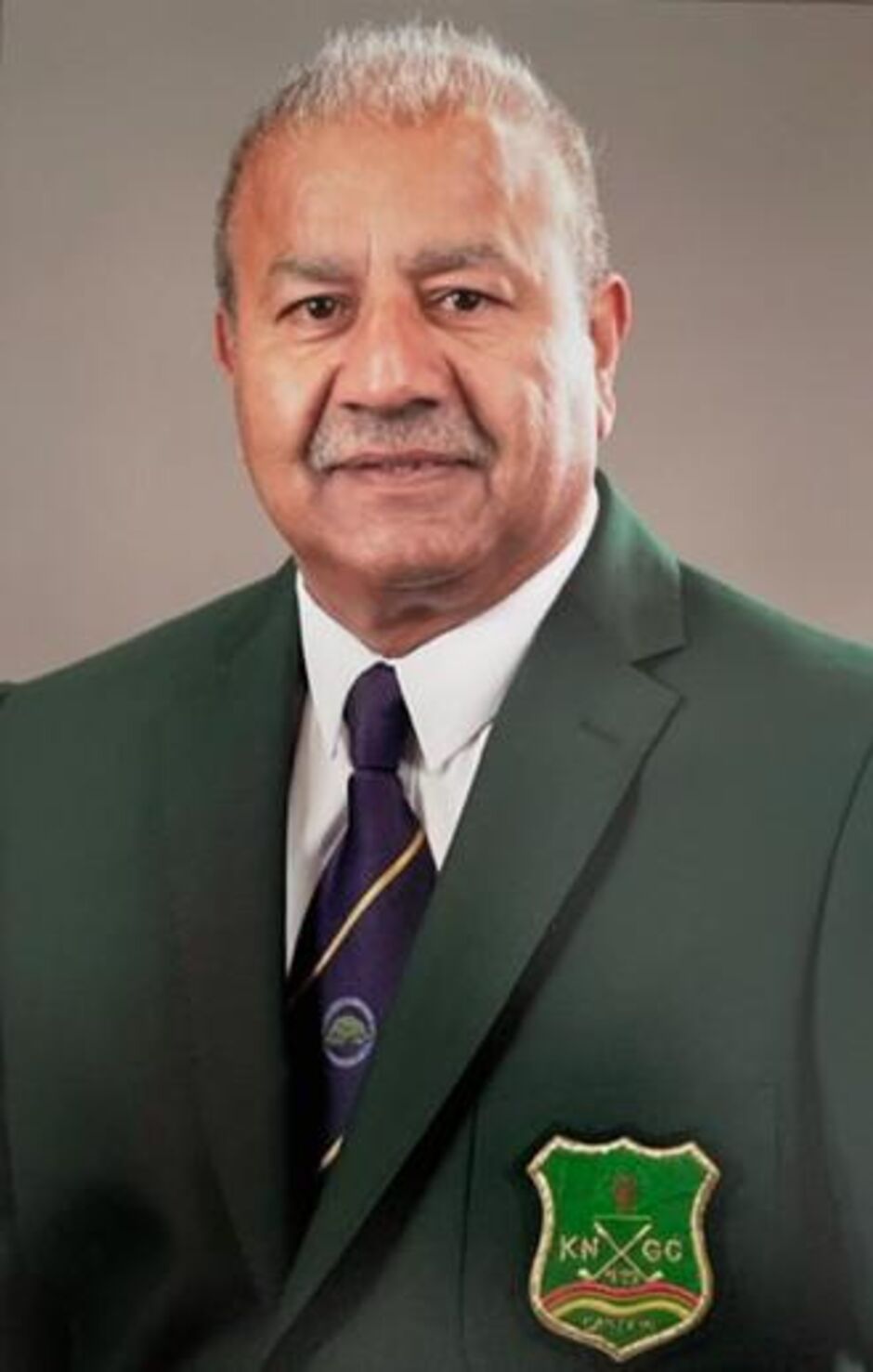 I have been playing golf for the past 35 years, starting out at Cocksmoor Woods Golf course and then joining Lea Marston Golf Society. Then, in 2000, I joined Kings Norton Golf Club and it was the best decision I could have made!
Everyone was so welcoming and I have been fortunate to make many friends along the way.
During my time at Kings Norton, I played with the 'B' Team in the early years; ran and played for the Scratch Team and then the West Midlands League Team for eleven years - five of which were extremely successful, winning the league twice and being runners up once.
I own my own business and am very fortunate to have the support of my wife and three daughters. My four grandsons keep me busy and I love spending time with them.
I would like to thank Bob, the retiring chairman and the retiring directors for all of their hard work and effort over the years. I look forward to continuing their efforts in supporting and representing our members during the course of my captaincy.
Finance Director - Steve Barnett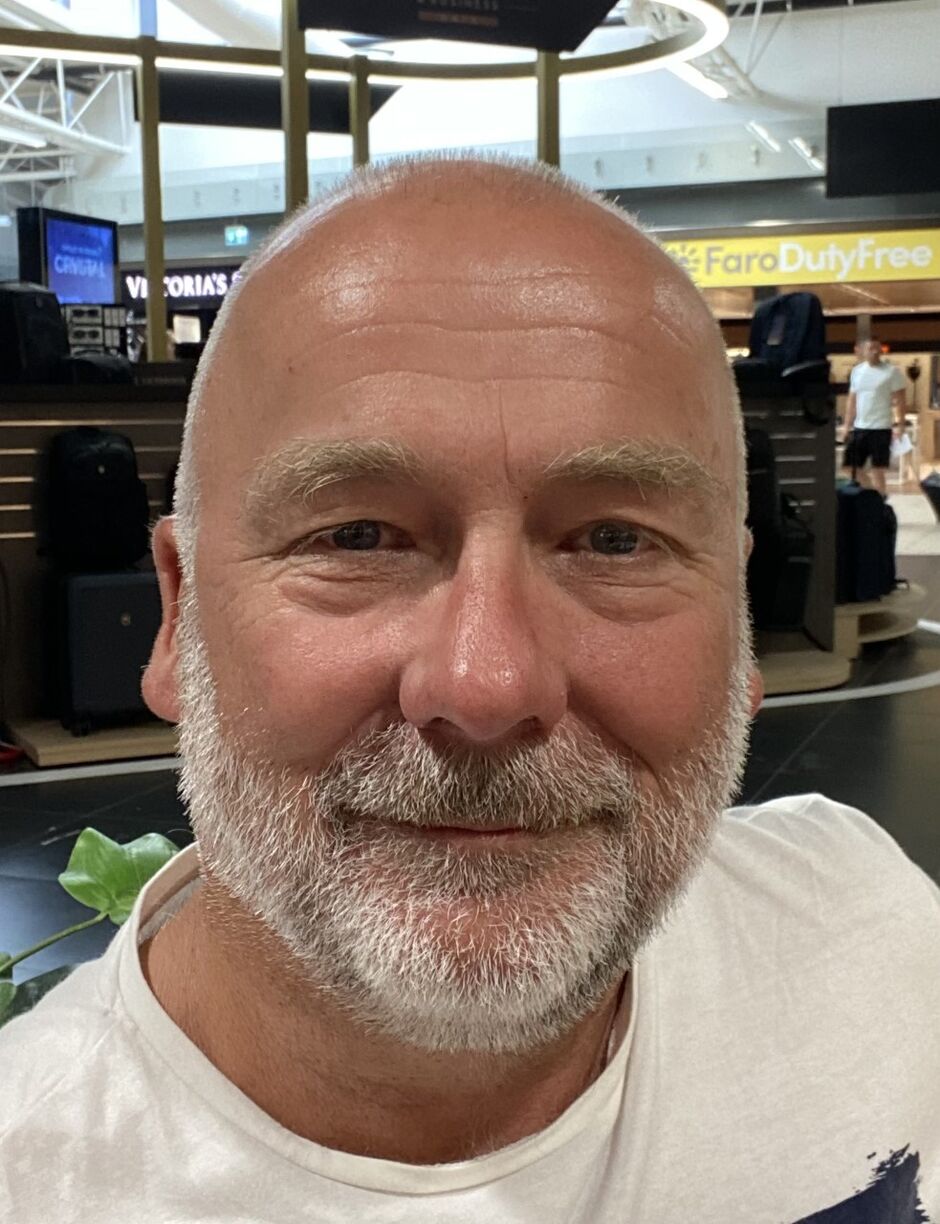 My whole professional life has been spent in and around Finance and Financial Services. I started my career as a Corporate Treasurer and am a Fellow of the Association of Corporate Treasurers having served on the Technical and Education committees of the professional body. Following this, I spent over 30 years working with major Professional Services firms, during which time I have been a Partner at both Deloitte and PwC.
Most recently, I spent the last 7 years of my career in Abu Dhabi where I was a key part of establishing and growing a new International Financial Centre in the capital of the UAE.
Since retiring and returning to the UK at the end of 2020, I have returned to the Midlands, where I grew up, having spent most of my adult life living and working around London. I joined Kings Norton on my return and rapidly joined the Competitions & Handicaps committee where I have been running our Open Competitions and was co-opted to the Board earlier this year to shadow the Director of Finances.
During my early golfing life, I was a member of Brookmans Park GC in Hertfordshire. Most recently, I had the great honour of being Captain of Yas Links Abu Dhabi Golf Club.
Many of you will also see me working alongside the pro shop team, helping out Mark as and when he needs.


Marketing Director - Ian Hughes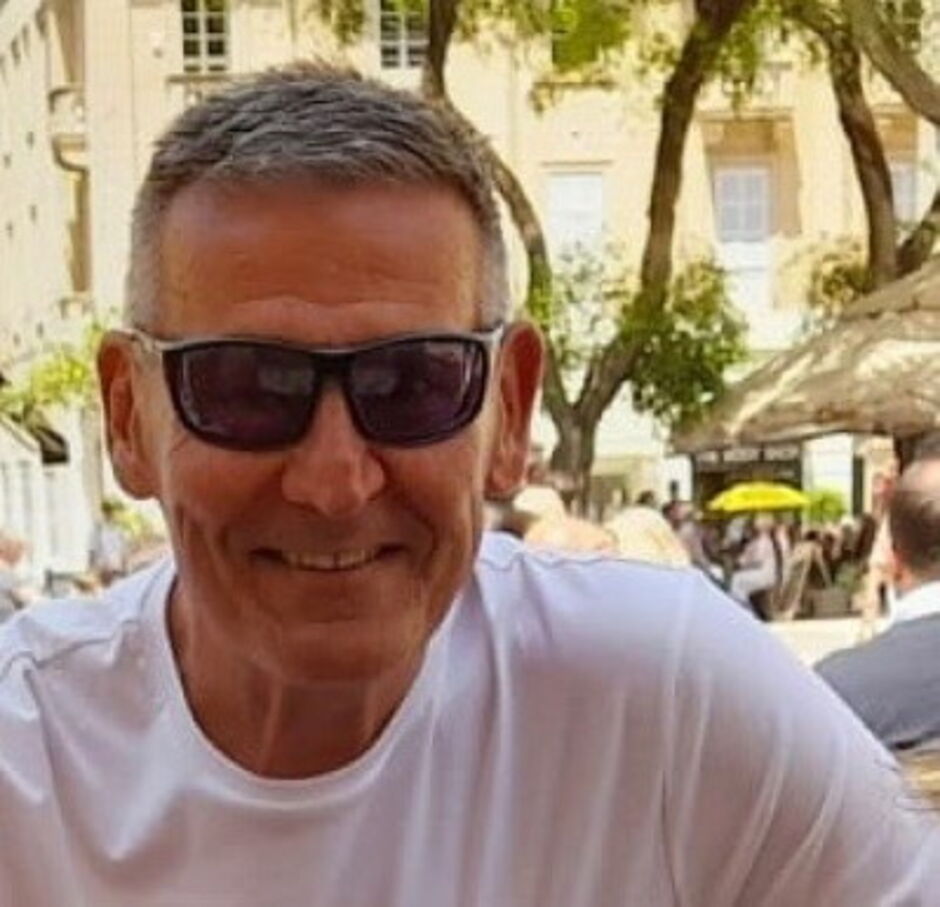 I have extensive experience in the corporate world holding numerous executive and board positions building and managing large international operations in the Financial Services Industry. More recently, with my wife, we have grown Grimes Hill Book Club into a globally recognised internet based rare books business.
Throughout adult life I have been involved in all aspects of sports club management across several rugby and cricket clubs.
I have come to golf late, a pre-retirement replacement for the cricket square and rugby pitch, and am rapidly disproving the theory that cricketers make good golfers. Nevertheless I find it addictive, enjoyable and am ever so pleased I joined KNGC.
Membership Director - Andy Parker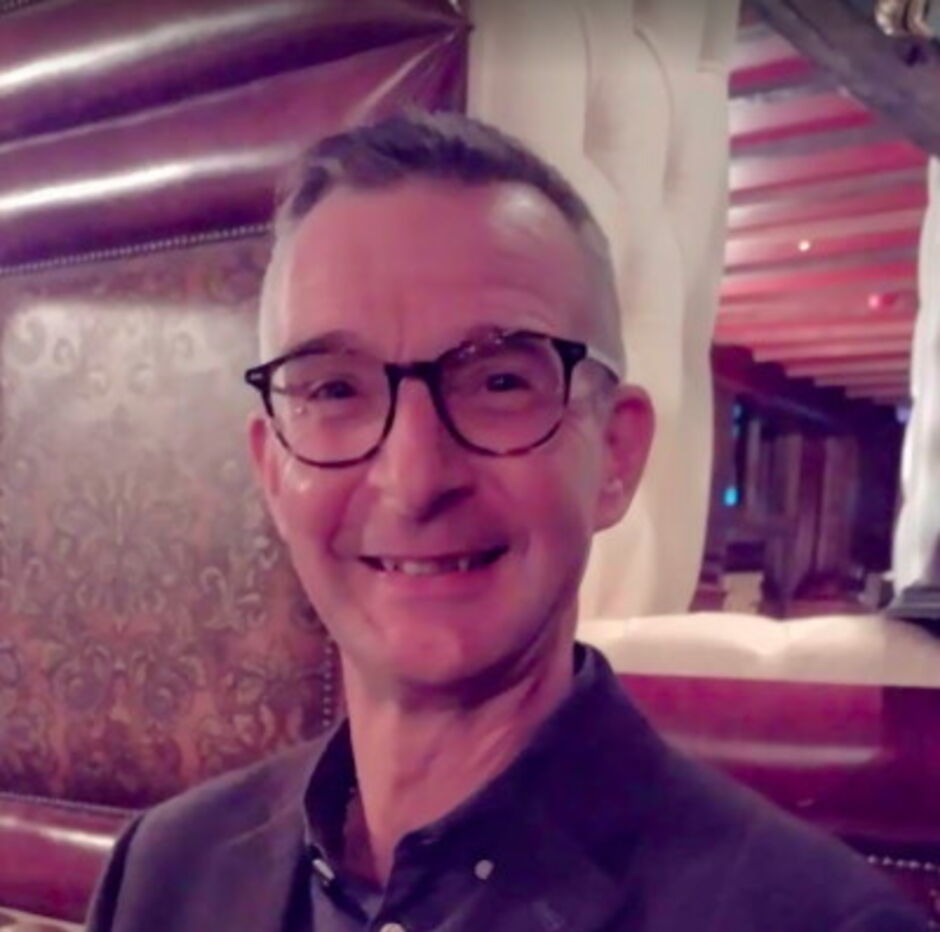 I learned how to use clubs at Cocks Moors Woods and spent many hours practicing my putting on the green at Britannic Assurance in Moseley. Unfortunately I hardly played for many years due to other commitments and then took the game up seriously again about 12 years ago. My Son and I played at Cocks Moors again for a few years before moving to Kings Norton 4 years ago. I also love playing new courses with my Son and friends. My handicap is consistent (unlike my golf).
I worked for 38 years in the insurance industry, mostly in Life and Disability underwriting and claims roles. I managed the quality and training (Claims and Underwriting) for the UK's leading Life and Disability insurer, which also involved a great deal of process management and improvement. I also headed Claims Teams which required a strong focus on both consistency and customer service.
Course Director – Gary Ray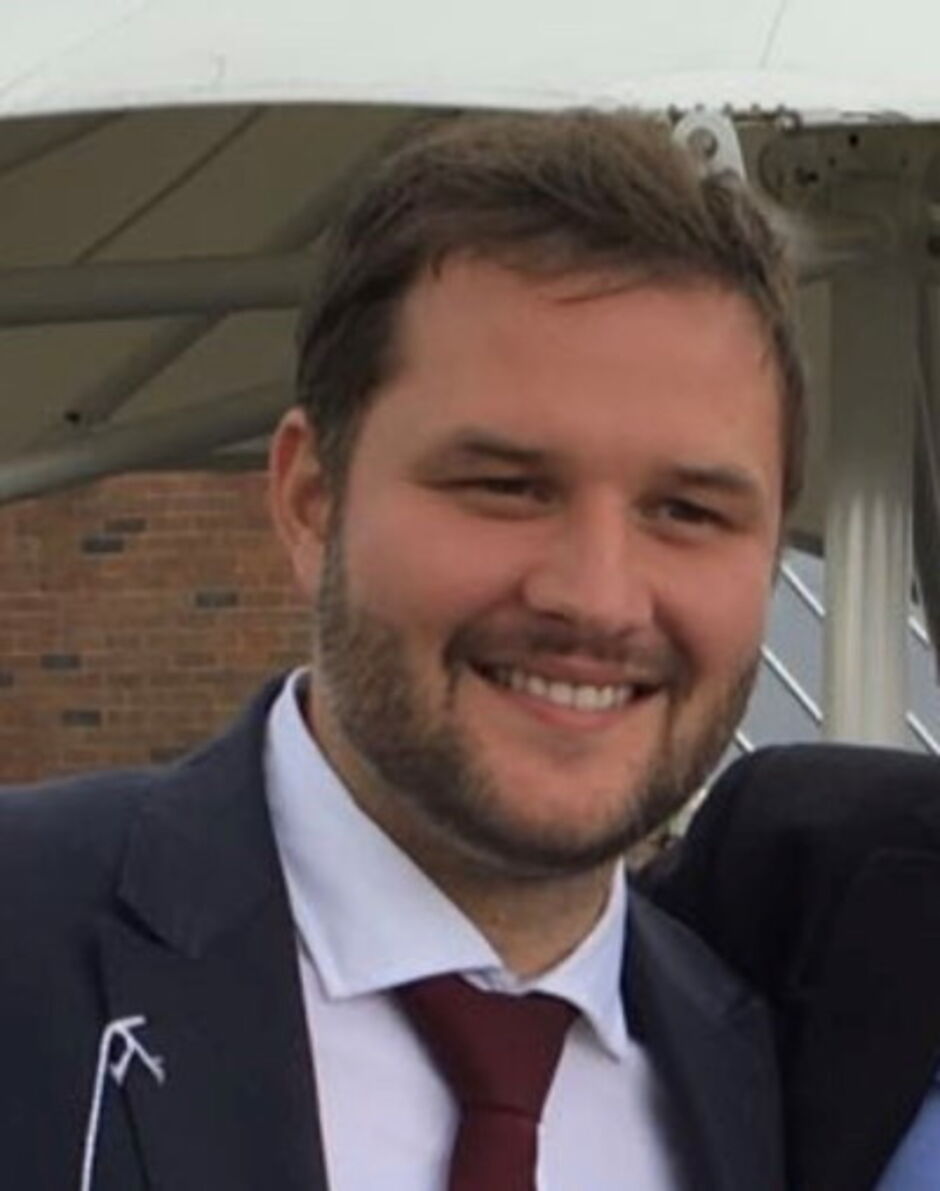 I came to golf quite late and have only been playing for about 10 years. Initially I started as it was a good networking tool for work but the bug soon hit.
I had friends at Kings Norton so it was an easy decision to look to join, which I did in 2015. As a group we travel across the country trying to play as many Top 100 golf courses as we can which is always a great insight for me in the position I hold here at the club.
On a professional level I've been involved in the Telecoms industry for nearly 20 years holding various management positions along the way.
It was 10 years ago that I decided to set up my own business with a friend (another longstanding member of KNGC) and we've managed to build a successful company over this time. Having built up the business from scratch it has only added to previous management experiences, which in turn has helped with Board involvement.
Facilities Director – Krys Stanton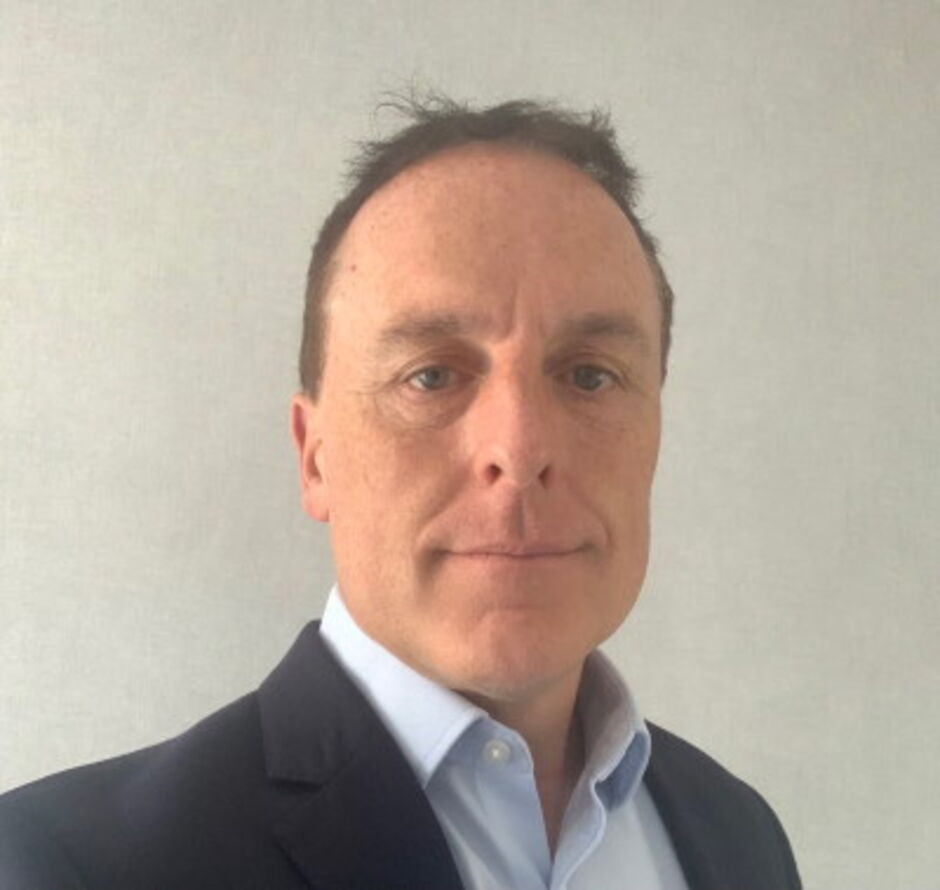 A proud member of Kings Norton Golf Club for over 30 years, I've been captain of the Scratch team and now Facilities Director at the club. My role is to ensure the club meets all Health & Safety legislation and our aim is to enhance the built environment over the next few years, so it is aligned with the top quality golf course we have.
I am a results driven Facilities Management professional with strong leadership, negotiation, and motivational skills. I previously held a Global Procurement directorship at the largest corporate real estate company in the world and am now founder of SPG-Group, offering a leading management consultancy service including access to neutralcarbonzone – the ultimate carbon management and certification platform.
Club President, Margaret Kennedy and Lady Captain, Carol Dent both sit at Board Meetings as a 'non-voting attendees' along with General Manager, Steve Dougan who is responsible for the day to day running of the club:
President – Margaret Kennedy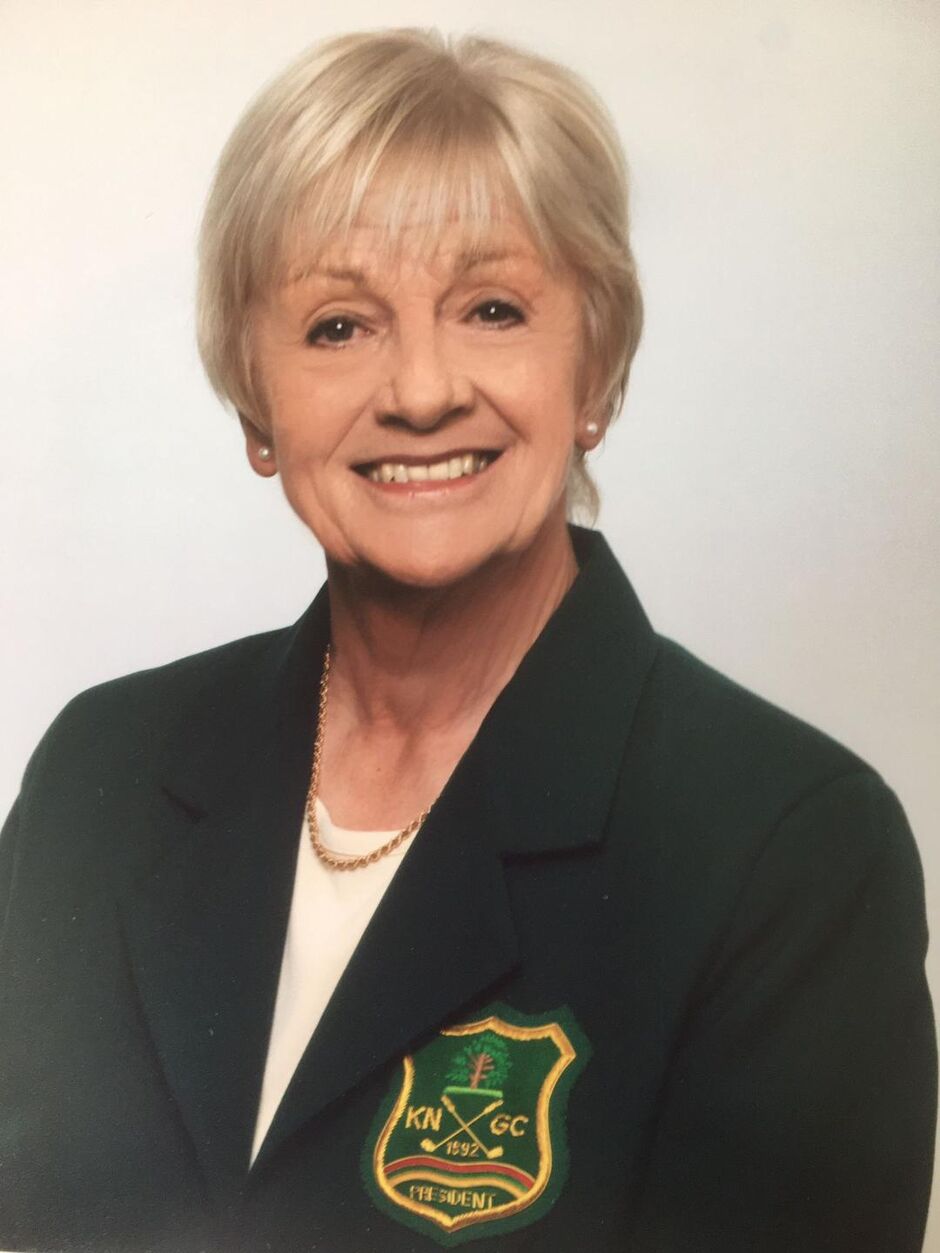 I first came to Kings Norton Golf Club in 1991 as an absolute beginner and had some lessons with the professional, but my application for membership was rejected until I had a handicap of 28. Having achieved this at The Vale Golf Club near Evesham, I was accepted into Kings Norton in 1993.
With the Ladies' Section, I have held the roles of Treasurer, Secretary, Captain and Lady President. I also served on the club's General Committee for seven years; five of which were as Chair of Greens at a particularly challenging time!
I have always enjoyed sport, having played hockey (in goal!) for 25 years before taking up golf. I have always been happy to take an active part in the administration of the clubs at which I've played and in the strengthening of the membership. I am currently Kings Norton's, England Golf 'Charter Champion' and also enjoy helping with our 'Get into Golf' programme, which is a wonderful introduction for absolute beginners, just like I was those thirty years ago!
My role as President is to help ensure that, building on the outstanding structure that has been created over the past few years, our club goes from strength to strength.
Lady Captain – Carol Dent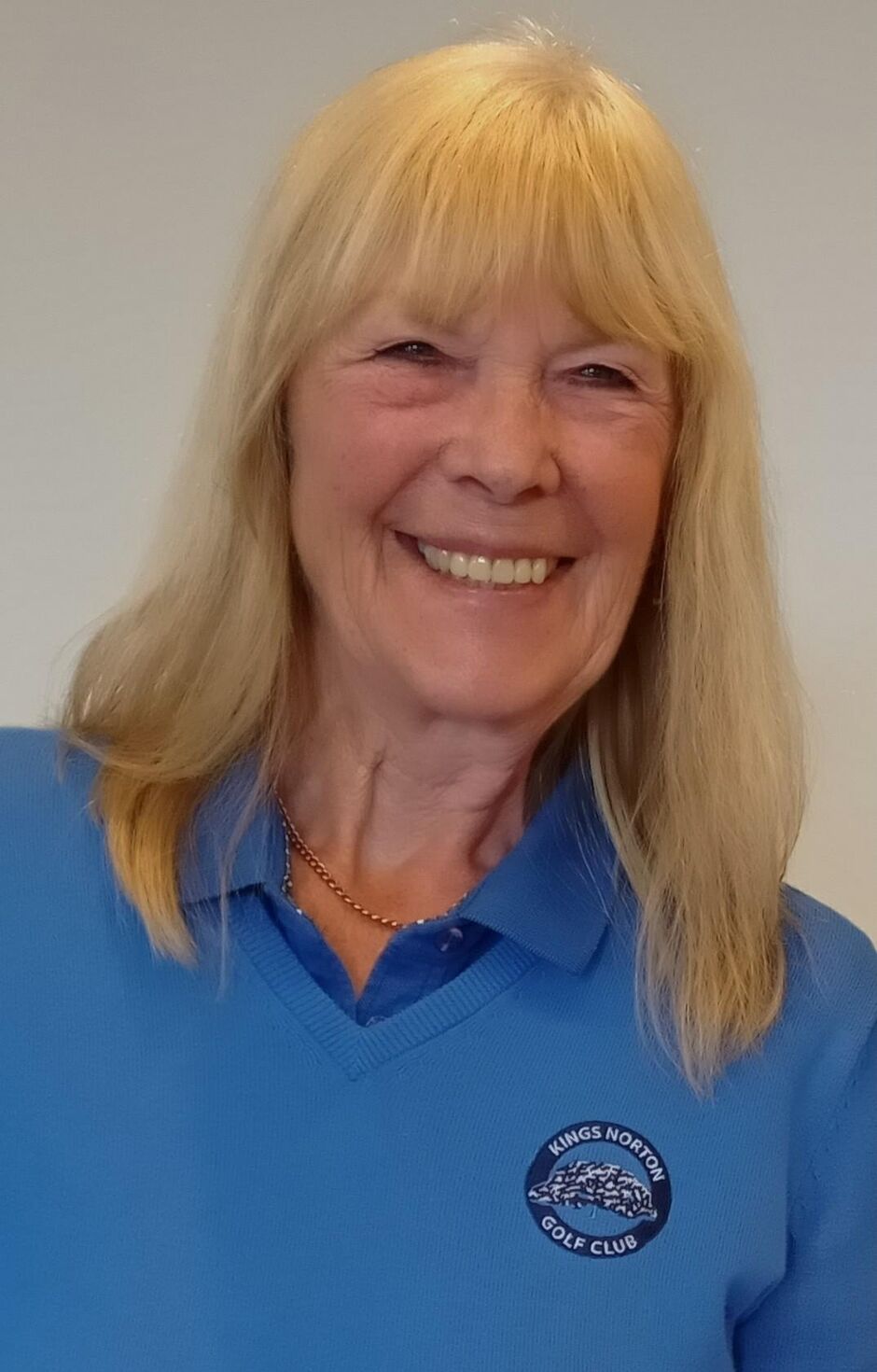 As a keen Squash player, I played regularly at Bromsgrove Squash Club for 25 years and, when Racquetball was later introduced to the club, I played in numerous doubles & singles matches enjoying much success in both.
I had my first ever golf lesson with Steve Ellis at Cocks Moors Woods Golf Club, many years ago, before then going on to play my first 9 holes at Bromsgrove Golf Club.
After this, I moved to Lickey Hills Golf Club for 2 years where I developed a lasting passion for the game, finally joining Kings Norton Golf Club around 2001.
From the moment I joined Kings Norton, I was made to feel extremely welcome by everyone and quickly became more and more involved in all the various aspects of the Ladies' Section.
Amongst other roles, I have run the Ladies' Friendly Team; sat on the Ladies' Committe twice and helped to run the Ladies' Open Competitions.
We have an exceptionally warm and welcoming Ladies' Section at Kings Norton and I am proud to have taken up my role as the Lady Captain on Saturday 12th November and look forward to continuing to support our members during the course of my captaincy.
General Manager – Steve Dougan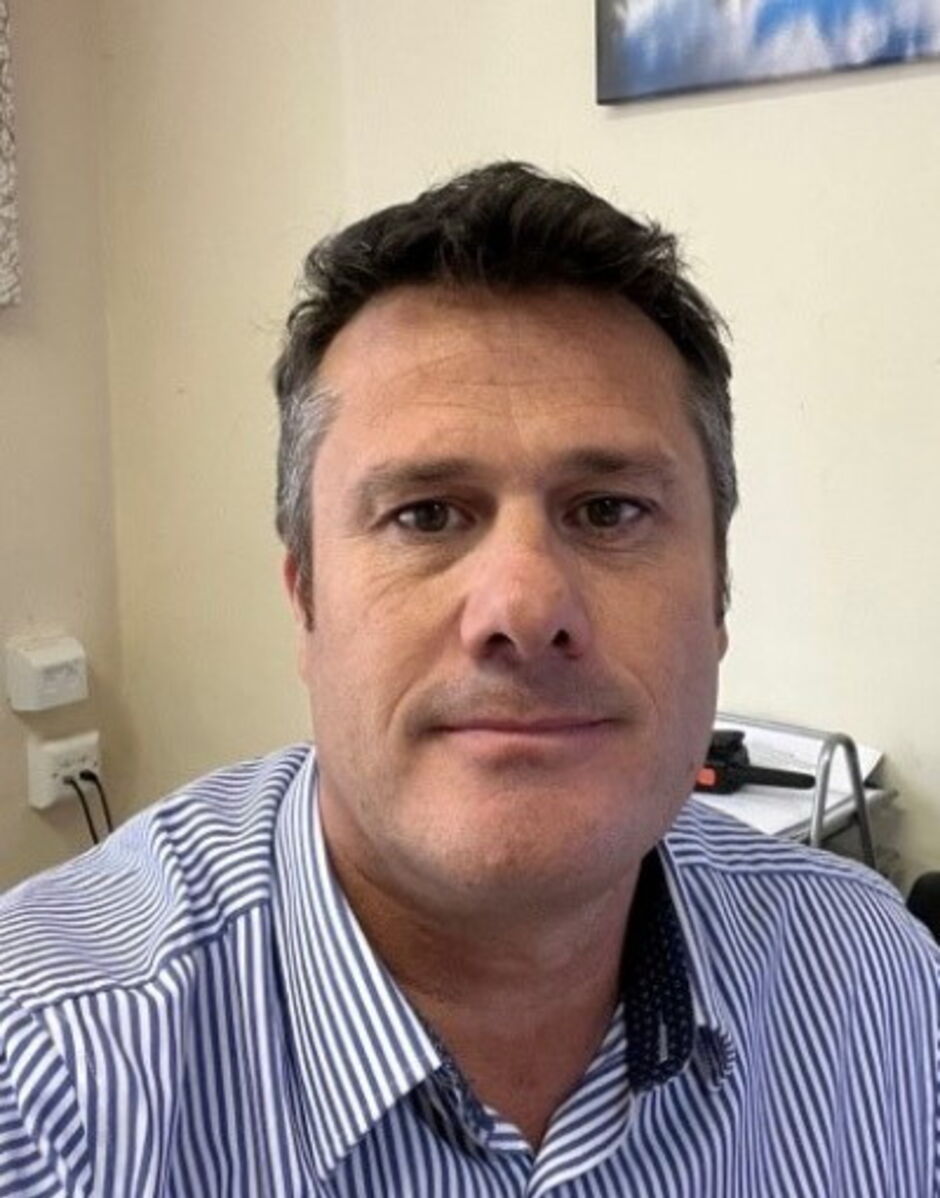 After qualifying as a PGA Professional in 1997 I have continued my education through Continued Professional Development and in 2020 I become one of the few professionals to be awarded "Fellow" status by the Professional Golfers Association.
My initial golf career was very traditional and took the route of being a Head Professional at a couple of courses where I ran a pro shop, taught the members and visitors, and played in regional PGA events with some success, although I don't get the chance to play much these days.
After completing the PGA Director of Golf Qualification, which covered all aspects of golf club management my career path changed, and I focused on becoming a full-time innovative Golf Club Manager.
After a spell of being employed as Director of Golf/Assistant Manager at Boringdon Park Golf Club in Devon I moved to Birmingham firstly to manage Moseley Golf Club before moving to Kings Norton Golf Club in 2018.
During the last 4 years and with massive support from the Directors and members I believe we have achieved a huge amount, especially in challenging times and we are now in an extremely strong position to move the club forward even further and become the "benchmark" for all members golf clubs in the Midlands.